Description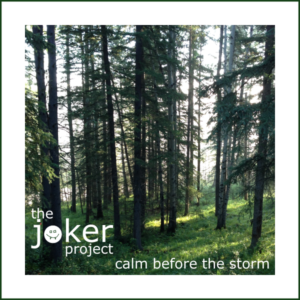 Digital MP3 download of Calm Before the Storm (single) by The Joker Project.
The download link will be emailed to you with your receipt upon successful checkout.
Calm Before The Storm is the debut single for The Joker Project. With emphatic bass notes and haunting vocals, the song paints a dark picture yet retains a punchy groove. The song builds on a theme of fear, anger, and hesitation that can only come from the experience of loss and being victimized. Calm takes the listener on a spine tingling and freeing adventure while exploring many dark emotions and making a statement about the bleakness of the world of today.
Download sales are final.